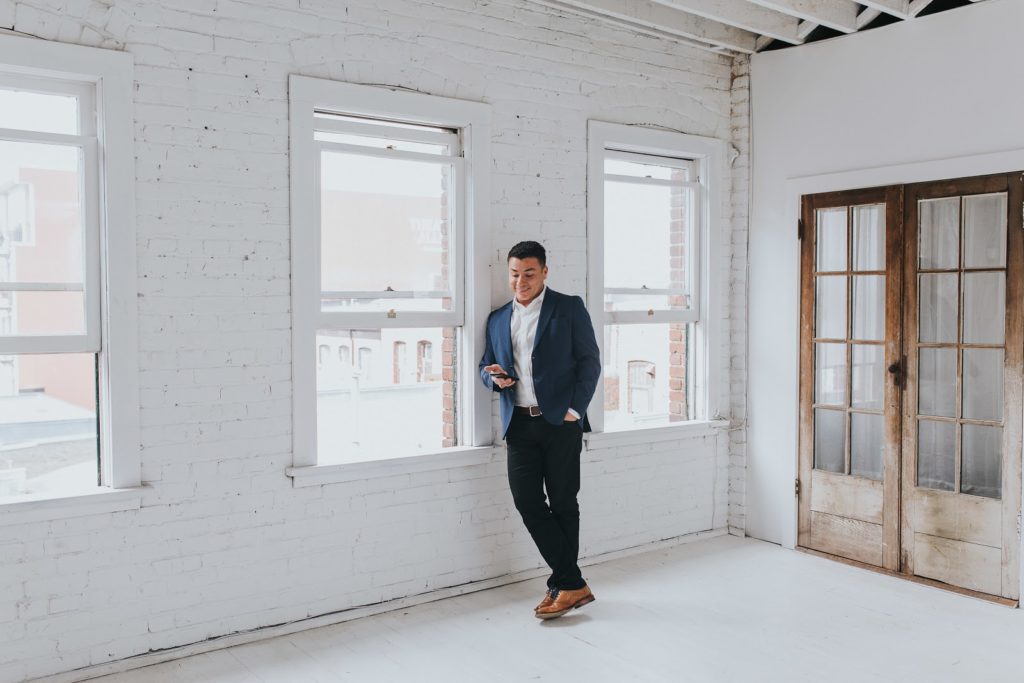 WHY SELLING YOUR HOME OVER THE WINTER CAN BE A GREAT IDEA
If you're thinking of making a move in 2019, you don't need to wait until Spring to put your home on the market – in fact, there are some major benefits to getting a head start!
In fact, it can pay  to put your home on the market over the winter.
Timing always depends on supply and demand, so be sure to get in touch to make the right decision for you… but here are a few of our favourite reasons why a winter home sale can be a great choice for many sellers.
The Right Buyers Are Shopping
"Will anyone even be looking?" is a question we sometimes hear from clients who are considering a winter home sale. The simple answer is, yes! Not only are buyers always active year-round these days, but it's the motivated, qualified buyers we see out shopping this time of year.
In the busy spring season, we'll often see a lot of people coming and going from showings. But this time of year, most of our buyers have urgency; which means they are sometimes willing to spend a bit more AND may be willing to be a bit more flexible with their terms.
People Are Always Online – The Internet Has NO Seasons!
It's no secret that people shop for just about everything online now; and yes, that includes homes!
Serious buyers are always looking for new properties for sale – scrolling MLS listings from their phones and tablets from just about anywhere; the grocery store, kids' gymnastics lessons, and even on dates (ha). Just because it's winter, it doesn't mean they put their phones away! In fact, people arguably spend more time online when the weather is dismal.
For this reason, it's important we make sure your home looks as good as possible online. We can fill you in on how we handle Real Estate photography and social media marketing!
Your Home Will Stand Out
The time of year, your competition has dried up – so now is a great time to get going. In the spring, everyone comes out to play the Real Estate game. Right now, as long as we price your home right, you've practically got the market to yourself! With less homes to choose from, this could mean a faster and profitable sale for you.
If you do move forward, these strategies will help make your home a hot commodity this winter:
Price It Right
The winter market can bring special pricing considerations you'll want to keep in mind. If the home is priced too high and doesn't sell, it can look stale compared to the influx of fresh properties that come onto the spring market. Typically, you're less likely to see a bidding war in the winter market, so we often suggest pricing conservatively this time of year at market value.
A great first step? Is to ask us for your free home evaluation – and we can give you a good idea of what we'd be looking at for a listing price.
Consider Your Exterior Illumination and Walkways
Although we don't get much snow, sleet, or ice here in Greater Victoria, we want to make sure there's no debris from rain or windstorms cluttering up the walkways or causing a tripping hazard.
Grey skies can make a home look a bit gloomy upon first look, and with the shorter days, it's a wise time to make sure your home is well-lit and cosy. Motion-censored lights can be a sustainable choice, and provide a "WOW" factor when potential buyers (and guests) come by!
Want to Learn More?
There are many other things we can do to make your home sell as quickly as possible, and for as much money as possible too!
If you want to know more, just drop me a line or give me a call today. I'm always here to talk about your Real Estate needs.
Let's start 2019 off on the right foot – with a SOLD sign!
Contact us today.
Thanks for reading! 
Johnny Olarte