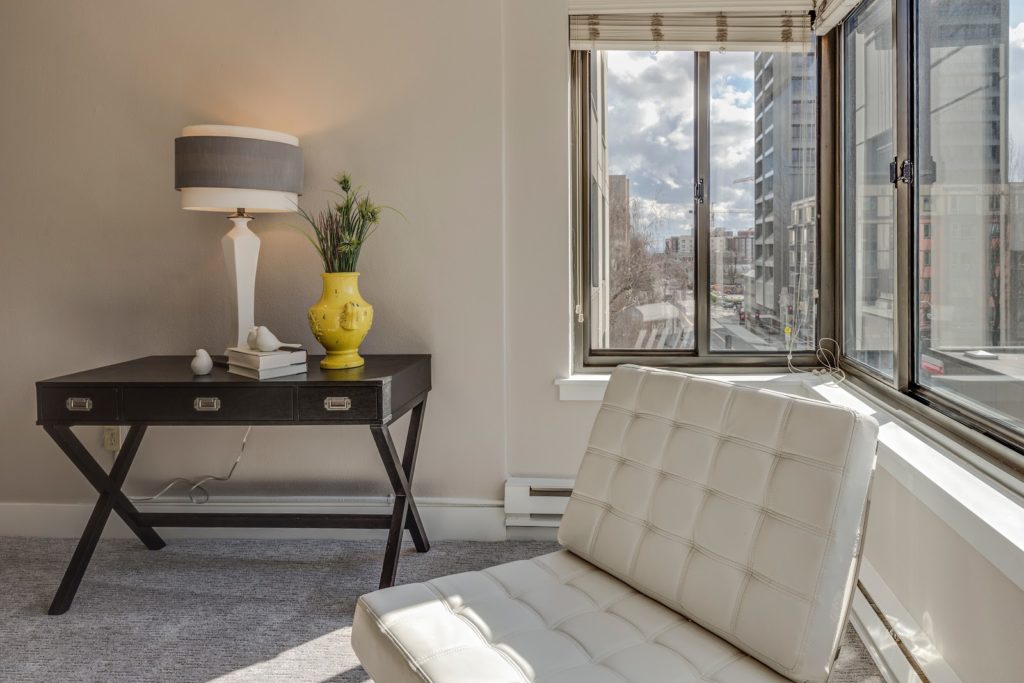 TOP NEIGHBOURHOODS TO BUY PROPERTY IN VICTORIA, BC
Whether you're buying your first home, or you're moving, or looking for an investment property, finding the perfect home in the ideal neighbourhood can require a bit of consideration. There are factors to consider like your budget, the timing of your purchase in relation to the current state of the market, neighbourhood safety, proximity to schools and amenities, your daily commute, and of course – your overall attraction to the area and the home itself!
Analysts predict that home prices in Victoria will likely dip over the next two years; a stark contrast to the sharp inclines we've experienced over the last few years. Rising interest rates and the B-20 mortgage stress test are major contributors to the market adjustment, as well as the fact that many of today's buyers have simply been priced out of the market.
While it might seem ominous at first glance, the cooling down of the market could mean good news for buyers. Oftentimes, the best time to buy is when prices are low – this could mean a swift investment and the right opportunity for the right buyer!
Recently, MoneySense published an article called Where to buy Victoria real estate in 2019; which analyzed neighbourhoods in our community according to their area, the average home price in 2017, their momentum, and a final star rating.
According to MoneySense, these neighbourhoods in Victoria were the top contenders:
Sooke
Just Northwest of Victoria, Sooke might first seem like an unexpected option – but the area is becoming increasingly attractive for prospective buyers.
The small-town vibes of Sooke and the availability of properties with a rural feel (nice, wooded backyards and tons of privacy) as well as the average price being 35% less than surrounding communities.
Because this is an up-and-coming area, there is lots of room to grow! In the last 5 years, home prices have appreciated by over 43% – with many of our other Greater Victoria neighbourhoods realizing even more gains of 67% or more over the same five-year period.
The one downside? It can be about an hour-long commute each way into downtown Victoria if you work a typical 9-5 day.
Rockheights
Again, this neighbourhood falls in an area just outside of Victoria, but it's a bit closer than Sooke – only taking about 15 minutes to commute into the city.
The factors which drove this area to the #2 ranking in the MoneySense article is how the homes sell for on average about 15% less than other comparable Greater Victoria homes, as well as the size of the lots.
If having a great view is important to you, it may be of interest to you that many of these homes sit perched up high; offering spectacular city, water, and mountain views.
Gorge Vale
This community is also in Esquimalt, and is often favoured by those employed by the Federal Department of National Defence because it is the headquarters for the Canadian Pacific Naval Fleet.
From this growing community, it's relatively easy to get into the city, and you can access the waterfront with ease, and purchase a home that will typically cost about $200,000 less than in Victoria proper.
Closing Thoughts
While these three topped the MoneySense list, there are many other amazing neighbourhoods to buy in Victoria – not ALL families will want to sacrifice their location to save money on their purchase.
I've recently helped clients secure excellent deals along the beautiful Songhees waterfront, in the downtown core, in Saanich, Westshore, and many other fantastic neighbourhoods (like those listed below).
Another very desired area in Victoria is the charming, beautiful traditional neighbourhood of Oak Bay, with average prices landing somewhere around the $1.6 million. As well, the Estevan neighbourhood is great for families looking for high-rated schools, and has a lovely village with locally owned businesses and restaurants to enjoy that quaint, small-town feel. For buyers looking for more upscale purchases, the Uplands community is a great spot to purchase large lots and properties.
Where you end up buying will ultimately depend upon YOUR budget, lifestyle, and your own unique preferences.
If you've got a few neighbourhoods in mind, give me a call – together we can go over comparative sales in the area, and take a look at your goals and figure out a timeline and plan that suits your situation.
Where would you love to buy in Victoria next?
Please leave your comments below – I'd love to hear!
Any questions about buying or selling in Victoria?
Call Johnny today: 📲 250-888-2141