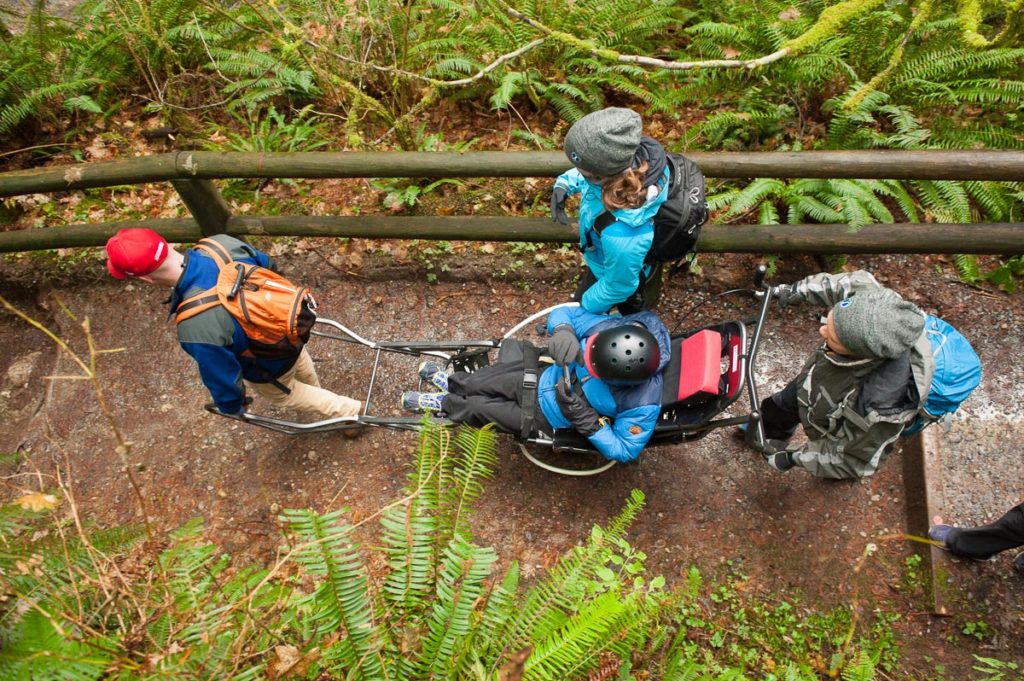 THANK YOU FOR HELPING US REACH OUR FUNDRAISING GOAL FOR POWER TO PLAY VICTORIA 2019
Because EVERYONE belongs in nature!
When I first heard of Power to Be (the organization behind Power to Play Victoria 2019), I was instantly intrigued – their mission is to help people living with a disability or barrier access nature. They believe that everyone – regardless of physical abilities or their income level – should be able to explore their limitless abilities through inclusive activities, while reaping the benefits of the great outdoors. Based in beautiful Victoria and Vancouver, they work to remove any barriers that may prevent people from enjoying the outdoors and support participants to explore who they are, and what they are capable of.
If you follow us on social media, you likely know that we like to be outside – a LOT! Whether it's a hike up Mount Douglas with the pup, or an evening walk along Dallas Road after work, we really do make the most of this great city we call home and all of its natural beauty. I got thinking about what life might be like if we were to experience cognitive, physical, or other barriers that might prevent us from doing the same – and I realized that life would certainly be much different. It becomes easy to take these kinds of pleasures for granted.
Needless to say, I really felt pulled to support their vision and help put together a RE/MAX Camosun Oak Bay fundraising team for Power to Play Victoria 2019, a team-building race adventure in Elk/Beaver Lake Park this Sunday, May 26th from 10AM-2PM. Their fundraising goal for this event is $230,000, and even if our team could help make a small difference (and have some laughs along the way) I knew it would be a great fit.
I approached our RE/MAX Camosun managing broker, and they were all in for the idea! With the help of some great colleagues, we put together the RE/MAX ALL STARS team for Power to Play Victoria 2019.
In preparation for our upcoming race, we've been meeting frequently to collaborate on our fundraising efforts, get organized for the event day, and we've even done some practice drills to make sure we're fine-tuned for the big day!
If you'd like to check out our team and donate, here's a link:
https://raceroster.com/events/2019/20355/power-to-play-victoria-2019/pledge/team/159811
Thanks to all of those who have helped us reach our fundraising goal of $2,500 so far – we truly appreciate your support!
We hope you'll come on out to Elk Lake this Sunday to cheer us on, as we face challenges on land and lake for this incredible cause.
Sincere thanks,
Johnny Olarte and team